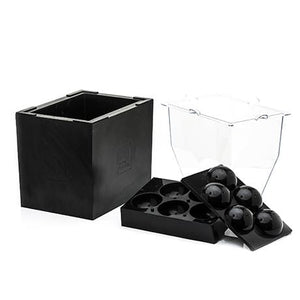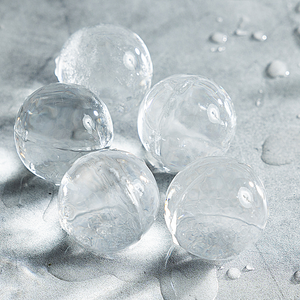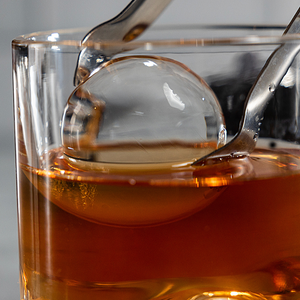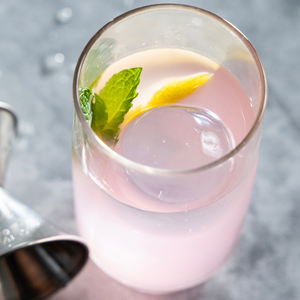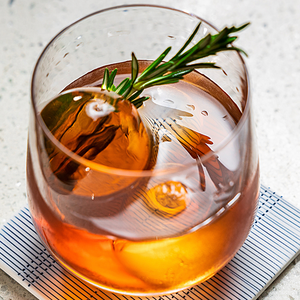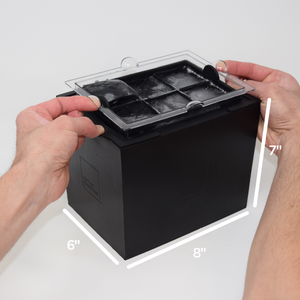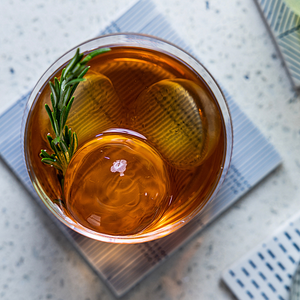 OnTheRocks IceBox + Sphere Tray
Our original IceBox including a sphere tray. Comes with everything you need to make crystal clear ice spheres at home including the tray, the water container, and the insulated casing. This compact system that uses directional freezing to yield 2 inch diameter, perfectly clear ice spheres every time. Fill the vessel, drop in the tray, place in the insulation, freeze, and grab a drink. It's going to be a good one.

The included sphere tray makes 5 large, perfectly clear 2 inch ice cubes per use. Whether for cocktails or your favorite spirit, there is no better compliment to your drink. 
5 two inch diameter, crystal clear ice spheres made per use
Insulated foam casing allowing for a even, steady freeze
Molded water vessel fits snugly into casing holding the perfect amount of water needed to create clear layer of ice

Self-equalizing trays that sinks to the correct level in water vessel

Flexible, durable, form holding silicone construction

Compact footprint taking up minimal freezer space while yielding maximum number of cubes or spheres compared to anything else on the market
Dimensions of Ice Box including insulated casing: 8 inches wide x 7 inches tall x 6 inches deep
---